Service Check OÜ was established in 2011 with an aim to contribute to the development of the service culture in Estonia. To this date, the company has made a name for itself as the market leader and a partner valued by the clients. The company provides ranges of services such as service audits, mystery shopping and service and management training and consultations.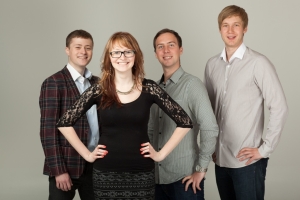 Due to the good feedback from our clients, we also provide our services in Latvia and Lithuania since 2013.  From 2014, Service check is the first company in Estonia to provide a mystery shopping with video- and sound recordings, which will provide a comprehensive overview on the test visit.
Until mid-2015, the company was focused on providing mystery shopping services. However, from the second half of the year, Ester Eomois, an experienced management consultant and a trainer joined the team, and the company started to offer its customers complete solutions for the service development.  Ester has taught service, management and leadership in EBS and Helsinki for more than 15 years. In 2000 – 2013 she worked in the board of directors of the corporations (Tamro Eesti ja Apteek1 and Südameapteek), where her responsibilities were sales and marketing and service management.