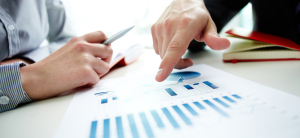 Service audit is a comprehensive written overview (generally a report ca 20 pp. long) about the current quality of the customer service in the retail business. Service audit is based on the field service survey methodology carried out in combination by the customers mystery shopping and service activity experts.
Optionally, service audit could also include photos that have been taken during the field service survey and/or promotion materials from the company's sales outlets. Service audit bases its analysis on the customer journey and customer perception.
Service audit analyses and makes written suggestion to the further development of the company's sales outlets in the following areas (the list is not exhaustive, clarified by the client):
Sales room and physical evidence (entrance, signs, cleanliness of the show room)
Marketing communication, outlet's promotional materials
Display of goods and attractiveness
Employees' sales and service skills (first contact, problem solving)
Add-on sales skills and use of closing techniques
Overall readiness to serve, passing on the service values and customer's perception of the client care.
N.B. During the service audit it is also possible to compare the service quality with the competitors (selected stores/mystery shopping).
Appropriate structure and range of the service audit will be established according to the client wishes. It is a new methodology in Estonia, providing a comprehensive in depth expert judgment to the company's service and sales quality and employees' skills. As a rule, similar comprehensive analysis is conducted 1-2 times per year, while mystery shopping is carried out regularly. In 2014/2015 our service audit clients have been: Eagle Vision, Ehituse ABC, Tamrex, Tööriistamarket, Instrumentarium, Järva TÜ and Tallinna Teletorn.