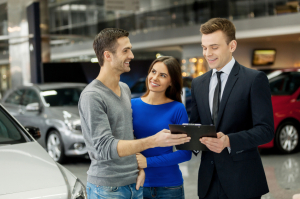 We offer a possibility for the manufacturers and importers to test their retailers and distributors. With this service, the mystery shoppers will evaluate the retailers of your product based on your needs either via mystery visits, calls or emails.
This service in hand will provide you with relevant information about the general quality of your retailer's customer service and the competence of the employees; and will help to check the how efficiently your products are being sold by the retailer.
Based on the results, you can devise plans to improve the cooperation with your retailer in specific aspects, and for example learn which products need to be introduced more to the employee.
The usual aspects for evaluation:
Display of the products
The amount of products and services offered
The order in which different brands are recommended
The shop assistant's knowledge about the product/service offered
In addition to those aspects mentioned above, the general quality of the customer service and the professionalism of the employees will be evaluated as well; the main emphasis will be placed on the unique requirements of the client.